Bicho malo está muerto por fin
.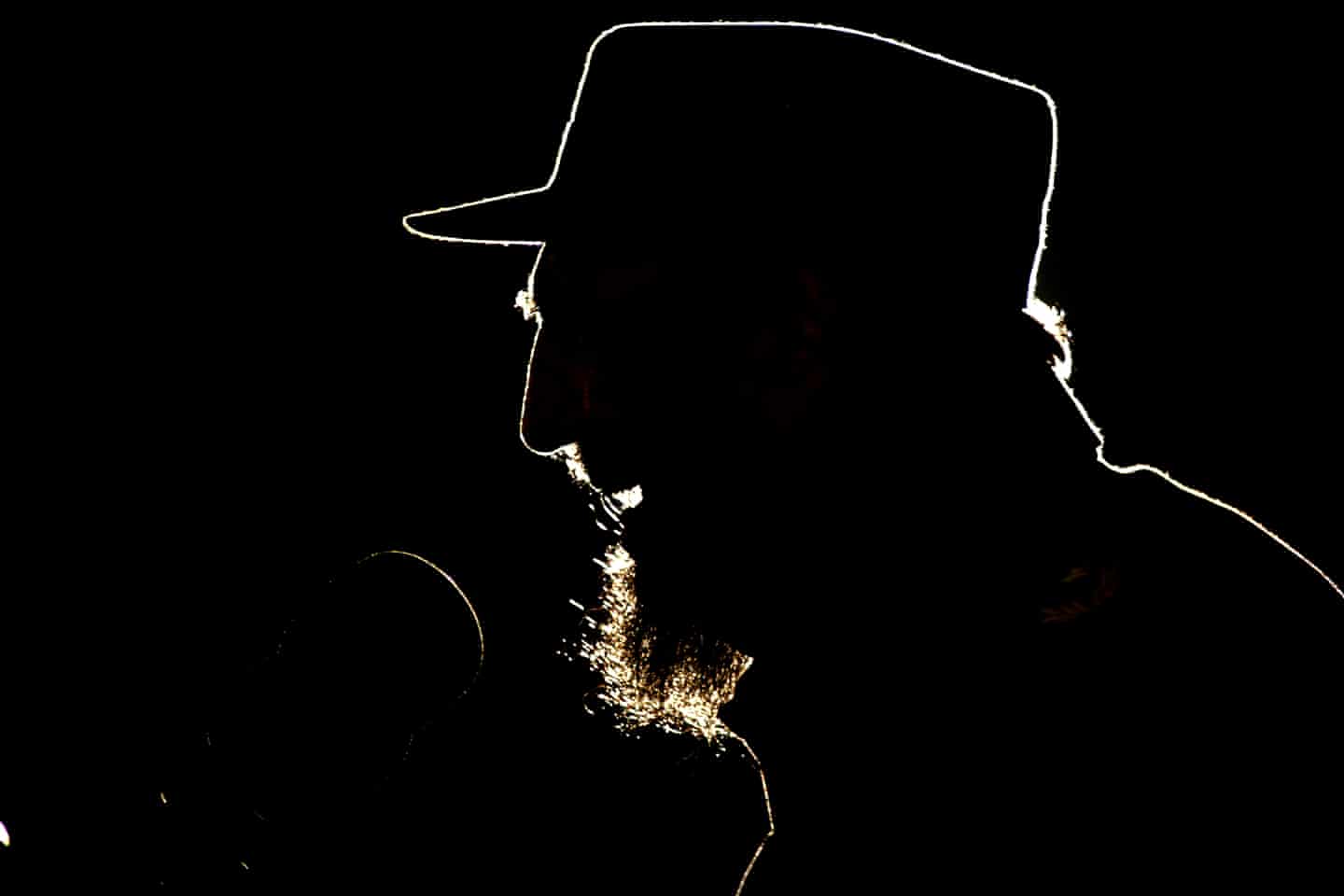 Fidel Castro has died at the age of 90, Cuban state television has announced, ending an era for the country and Latin America.

The revolutionary icon, one of the world's best-known and most controversial leaders, survived countless US assassination attempts and premature obituaries, but in the end proved mortal and died late on Friday night after suffering a long battle with illness.

The announcement of Castro's death on Friday was long expected, given the former president's age and health problems, but when it came it was still a shock: the comandante – a figurehead for armed struggle across the developing world – was no more. It was news that friends and foes had long dreaded and yearned for respectively.

Castro's younger brother Raul, who assumed the presidency of Cuba in 2006 after Fidel suffered a near-fatal intestinal ailment, announced the revolutionary leader's death on television.
"The commander-in-chief of the Cuban revolution died at 10.29pm tonight."
— CubanitoenCuba (@CubanitoenCuba) November 26, 2016
He survived long enough to see Raul negotiate an opening with the outgoing US president, Barack Obama, in December 2014, when Washington and Havana announced they would move to restore diplomatic ties for the first time since they were severed in 1961.

After outlasting nine occupants of the White House, he cautiously blessed the historic deal with his lifelong enemy in a letter published after a month-long silence.

The thaw in relations was crowned when Obama visted the island earlier this year. Castro did not meet Obama and days later wrote a scathing column condemning the US president's "honey-coated" words and reminding Cubans of the many Americanefforts to overthrow and weaken the Communist government.

As in life, Castro was deeply divisive in death. The announcement of his death was greeted by thousands online with celebration and condemnation of the "cruel dictator" and his repressive regime.
Others mourned the passing of "a fighter of US imperialism" and a "charismatic icon".

In Miami, home to the largest diaspora of expatriate Cubans, people took to the streets celebrating his death, singing, dancing, and waving Cuban flags.
— The Associated Press (@AP) November 26, 2016
The Communist party and state apparatus has prepared for this moment since July 2006 when Castro underwent emergency intestinal surgery and ceded power to his brother, Raúl, who remains in charge.
More, and photos, from the exhaustive
New York Times obituary
. I have written previously about
mi Cubana loca
's
personal journey
from the island nation in 1962 as Fidel came into full control there and
her parents fled
for the US, with
not much more
than her and a bag of diapers in their arms. I'll ask her to add some thoughts to this post later today.