Winding up SXSW in Austin and
RodeoHouston
on Saint Patrick's Day was a little too much for this Texas Progressive Alliance blogger. Your round-up of the best of the left of the Lone Star State is, accordingly, a day late (but never a worthy blog post short).
The biggest Texas news of the week was Beto O'Rourke ending the suspense and entering the 2020 Democratic presidential primary. The morning after his
Annie Leibowitz/Vogue cover
, he made his
formal announcement
and traveled to Iowa, where he stood on a diner counter and gesticulated enthusiastically, inviting the playful snark of of
CNN's Jeannie Moos
. His first-day fundraising numbers were purposely delayed for 24 hours,
then announced
as just barely exceeding those of Bernie Sanders (but without disclosure of Beto's per-donor average. We should know whether O'Rourke's claims about being grassroots- and small donor-driven are accurate by early April, as federal campaign financial reports are due at the end of March).
Here's a handful of reactions to the Texan's kickoff.
Ring of Fire
: Beto'Rourke raised a ton of money but won't tell us where it came from
Daily Dot
: Beto likes to stand on counters -- and there are memes to prove it
Texas Tribune
:
-- Beto O'Rourke acknowledges involvement
with hacking group
as a teen, expresses regret for writings
-- In Iowa, Beto O'Rourke works to
find his footing
on health care
-- Beto O'Rourke
gets crash course in presidential scrutiny
over two days in Iowa
CNN
:
-- Beto's excellent adventure
drips
with white male privilege
-- Beto O'Rourke
apologizes
for jokes about wife, says he has benefited from 'white privilege'
Politico
: 'Not one woman got that kind of coverage': Beto backlash begins
Op-Ed News
(Bill McKibben): How to tell if Beto O'Rourke is for real: A Green New Deal and natural gas
Last October, in the heart of Texas hydrocarbon country and in the final weeks of his Senate contest with Ted Cruz, O'Rourke told the Midland Reporter-Telegram that "the natural gas that we use as a cleaner energy source here in this country could be something that replaces coal-fired plants in China, in India -- two of the largest economies on the planet that are burning coal and contributing to climate change. I'd much rather they burn natural gas from Texas that's connected to jobs here."

On Thursday in Keokuk, Iowa, during his first campaign appearance as a presidential candidate, O'Rourke praised the Green New Deal, particularly its call to "get to net-zero emissions." He said, "We have no more than 12 years to take incredibly bold action on this."
The Atlantic
: O'Rourke mostly gets a pass for his lack of specifics
Reuters
: Beto O'Rourke's secret membership in America's oldest hacking group (The Cult of the Dead Cow)
FiveThirtyEight
: Is Beto O'Rourke learning how to troll the media?
The Week
: Beto O'Rourke is hit with a 'devastating' new 2020 attack ad. Well, sort of.
Texas Observer
(Justin Miller): Why is Beto Running for President, Exactly?
SocraticGadfly
also took note of O'Rourke entering the presidential scrum, in particular that he still is not unequivocally for single-payer, and wonders when Sema Hernandez will apologize
for endorsing him last fall
and claiming he did support it.
(This might not be exactly what Gadfly is 'wondering' about ... but he's quite obviously asking for an apology from the wrong person anyway.)
— Sema 🌹 (@_SemaHernandez_) March 15, 2019
(Click, scroll, and read all the Tweets, please.)
Stace
at
Dos Centavos
wonders if people may be "Beto'ed out". And
Miles Coleman
at
Decision Desk HQ
looks at his 2018 Senate race to see what it may mean for Beto's WH bid.
With much of the state's attention focused on the presidential race,
Texas Standard
sees an interesting
challenge to John Cornyn
in 2020 shaping up. PDiddie at
Brains and Eggs
blogged about that as well, pointing out that
the LBJ law would permit
both Beto and Julián Castro to run for
both
president and Senate next year (if they so chose).
The Democrat defeated the Republican in the
HD-125 special election
for a seat in the Texas House.
Former San Antonio council member Ray Lopez defeated San Antonio construction businessman Fred Rangel, 58%-42%, to win the unexpired term of former Rep. Justin Rodriguez (D-San Antonio), who resigned in January to accept an appointment to the Bexar Co. Commissioners Court. A little more than 9K votes were cast, an increase of around 3K over the February 12 special election. Turnout for the runoff was 9% of registered voters.

Lopez jumped out to a 57%-43% lead in early voting, and he carried Election Day, 61%-39%. Lopez received more than four and a half times as many votes as in the special election, when he squeaked past Coda Rayo-Garza into the second runoff spot by 28 votes. Lopez received 19% of the vote, just over half the vote received by Rangel (38%). The Republican increased his vote total by nearly 1.5K votes, but it was not enough to overcome Lopez's surge.
From the Texas Legislature,
Progrexas
watched as
the Texas House Public Education committee passed a comprehensive $9 billion school finance and property tax reform bill ... but only after removing a merit pay provision that had angered teachers' unions.
Better Texas Blog
already has their hot take on it posted.
Vicky Camarillo at the
Texas Observer
reported on the bills designed to break the cycle of 'debtor's prison'.
Grits for Breakfast
has more on that topic.
As activists rallied at the Capitol yesterday,
Texas Freedom Network
updates on the legislative threats to LGBTQ equality and fairness.
— Richard Hoang (@Rich_Hoang) March 18, 2019
Off the Kuff
looked at the
anti-sick leave bill
that may serve as a stealth "bathroom bill".
Sanford Nowlin
at the
San Antonio Current
is also on the sick leave/bathroom bill beat.
VICE
has a story about the
underground marijuana doctors
here.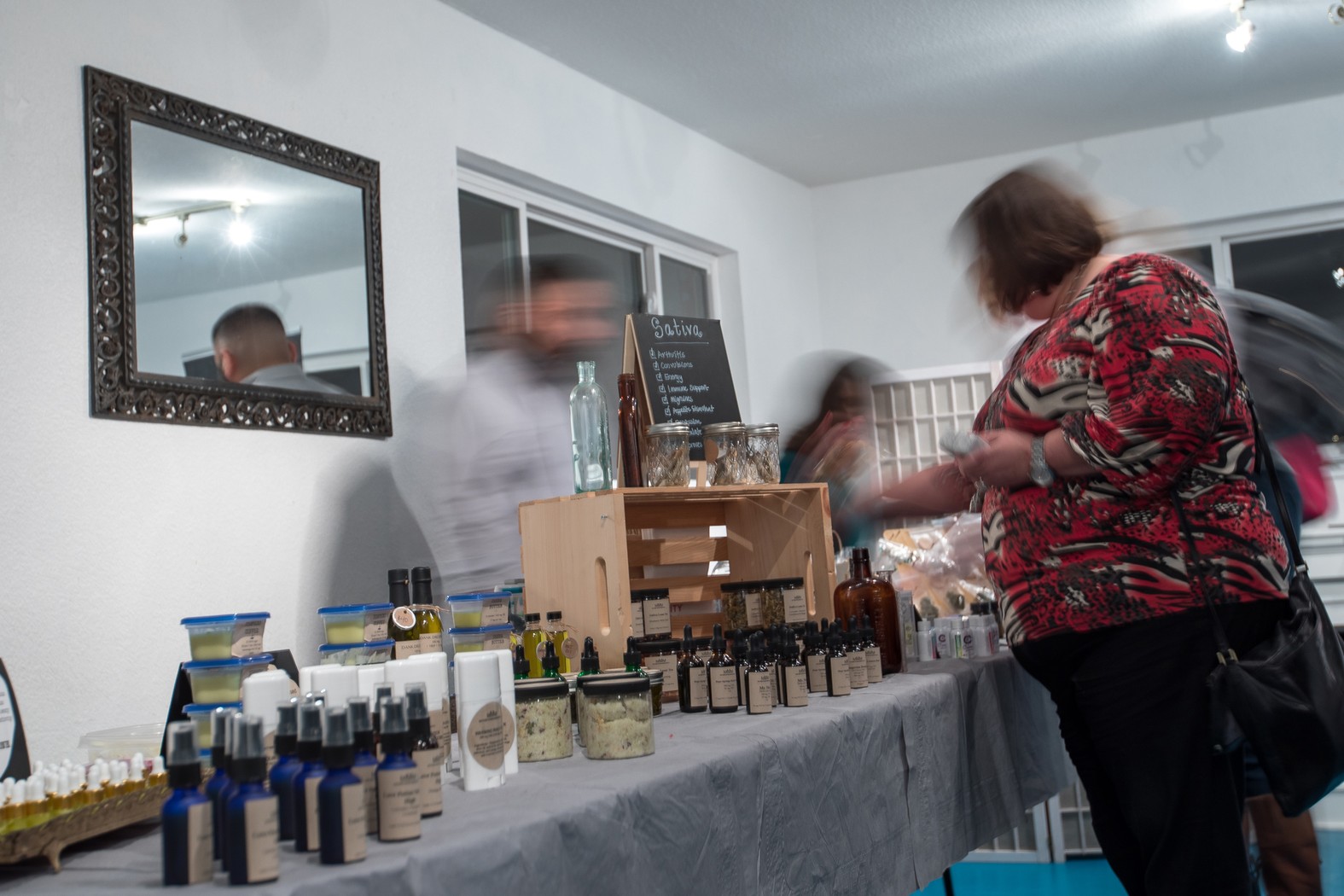 In Marble Falls, Texas, a town of 7,000 about an hour west of Austin, a drug deal of sorts is going down. Underneath cover of a gray, foggy day, local buyers -- average age: 80-plus -- prepare their home for the meeting. Laid out on dining table for guests is coffee, tea, and Girl Scout Cookies while FOX News blares in the background. Republican regalia, like a 2016 Trump-Pence sticker on the laundry door and a picture of one resident's father arm-in-arm with President Dwight Eisenhower, adorn the walls. Show horses ninny in the fields outside.
[Names have been changed.]
With his partner and wife Vicki, Chad supplies medical marijuana to about 200 patients around Austin through their homemade tinctures, edibles, bath salts, and more. "We're no medical experts," Vicki and Chad admit, they just happen to have more information about cannabis than most anyone else their patients meet. Medical marijuana patients themselves, they've also assumed roles as political advocates, petitioning state legislators to expand Texas's severely restrictive cannabis regime.
The
Texas Tribune
's Alex Samuels writes that while medical cannabis expansion has strong support in the Lege, it will likely be blocked by Dan Patrick.
San Antonians with Type 2 diabetes will be among the first to test a breakthrough oral insulin capsule, according to Roseanne Garza at the
Rivard Report
.
Michael Li
previews the return of racial gerrymandering before the SCOTUS.
Ty Clevenger at
Lawflog
has
filed a defamation suit
accusing CNN, the
New York Times
, and Vox of smearing Texas financial advisor Ed Butowsky with false claims about his role investigating the murder of DNC employee Seth Rich.
San Antonio's first draft for a
climate action plan
is encouraging but needs more, says
Texas Vox
.
The Bondad Blog
proposes using a FICA-styled tax in order to transition to Medicare for All.
Harris ranks 53rd among Texas counties for health (
Deer Park refinery fire
notwithstanding) in a report linked at
Houston Public Media
. The high cost of housing means many residents have to make a trade-off between paying the rent or the mortgage and visiting the doctor.
Kroger's first self-driving, grocery-delivering autos hit the streets in Houston this week, in four southwest-area zip codes to begin, says
CultureMap
.
And
David Collins
reviews "The Ministry of Utmost Happiness",
Arundhati Roy's second novel.