A short one today, as I have
already posted
about these
ladies and gentlemen
all
week
, and I'm somewhat
worn out
on them.
-- I missed this news
last week
, but two Updates before that
I wrote
that my guess would be that former Internet security software CEO
John McAfee
was best-positioned for the Libertarian presidential nomination next year. I might be wrong. But if I'm not, the Libs might have to be thoroughly baked -- as in
really, really
high -- to do that based on
this media account
, so I'll just
ass
ume that someone else has the inside track.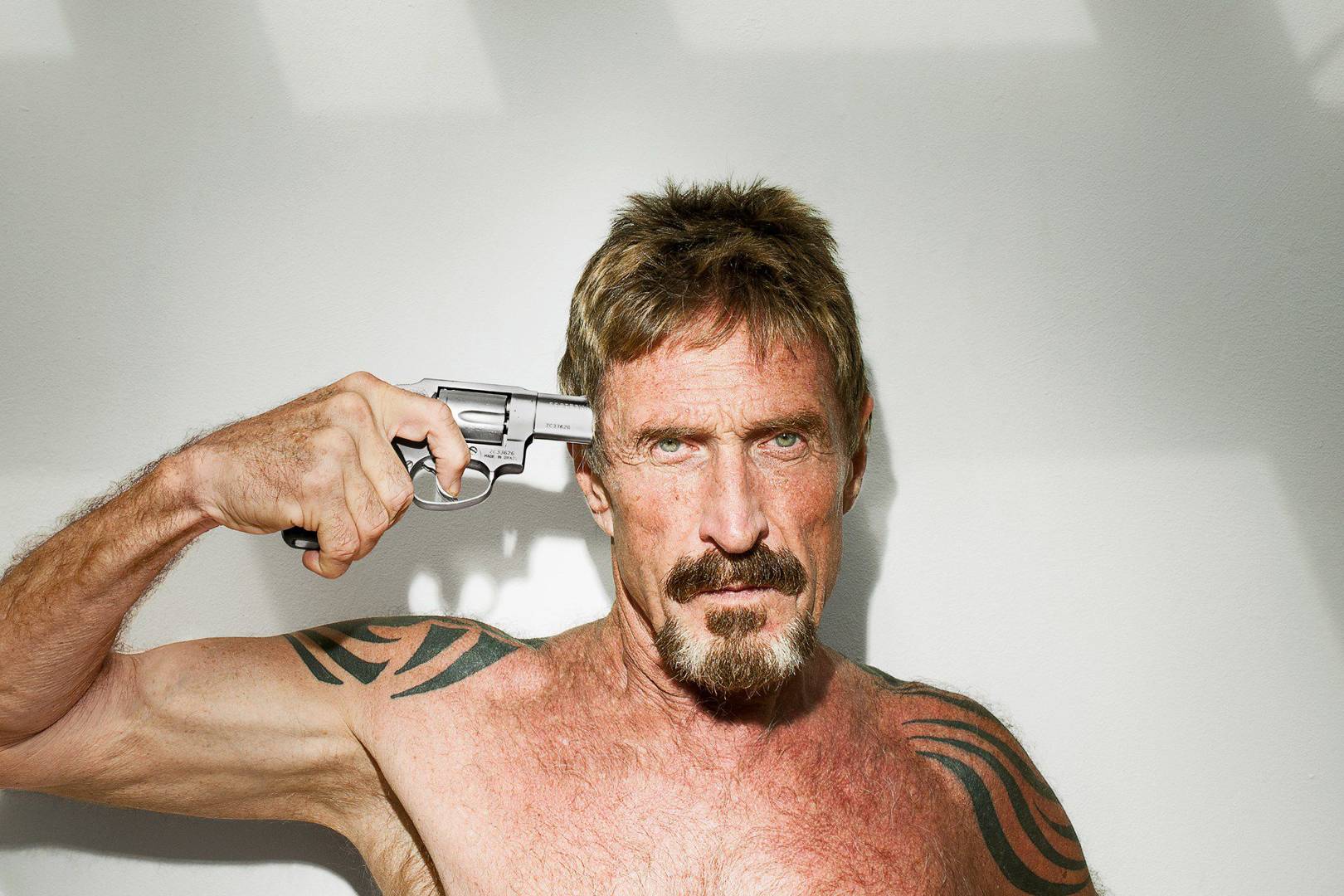 Millionaire John McAfee said (on July 24) that he was released from detention in the Dominican Republic along with five others.

The Caribbean island's armed forces and public ministry said earlier in the day that McAfee was taken into custody along with U.S. citizens Elizabeth McAfee and Richard Alan Gibson, Robert Whitfield of Germany, Oral Thompson of The Bahamas and Vasner Louis of Haiti.

They were suspected of traveling on a yacht carrying high-caliber weapons, ammunition and military-style gear, officials said.

McAfee tweeted: "I was well treated. My superiors were friendly and helpful. In spite of the helpful circumstances, we've decided to move on. More later."
The above would be the driest report of these events. There's more details
here
. If you'd like to go a little farther through this looking glass, see
here
. If you'd like the play-by-play straight from the horse's mouth, check out the
man's official Twitter
. Chock full of quality entertainment. Now don't think this is a charade -- okay, some of it is -- or the ramblings of a delusional lunatic (okay, go ahead and think that, but understand: he
is
mostly serious) because his
campaign website
is only slightly less cheeky than his Tweet feed. Finally,
this link
is NSFW due to language and not the pictures of cookies, but is the funniest thing you will read today. You're welcome.
The Libertarian nominating convention is
in our beloved state capital city next year
. Make Austin Weird Again, y'all.
-- Can't top that so I won't even try. Told you this was a quick update ...