This was the
foulest load of crap
I read on the topic yesterday. It covered nearly every space on my Brockhole Bingo card.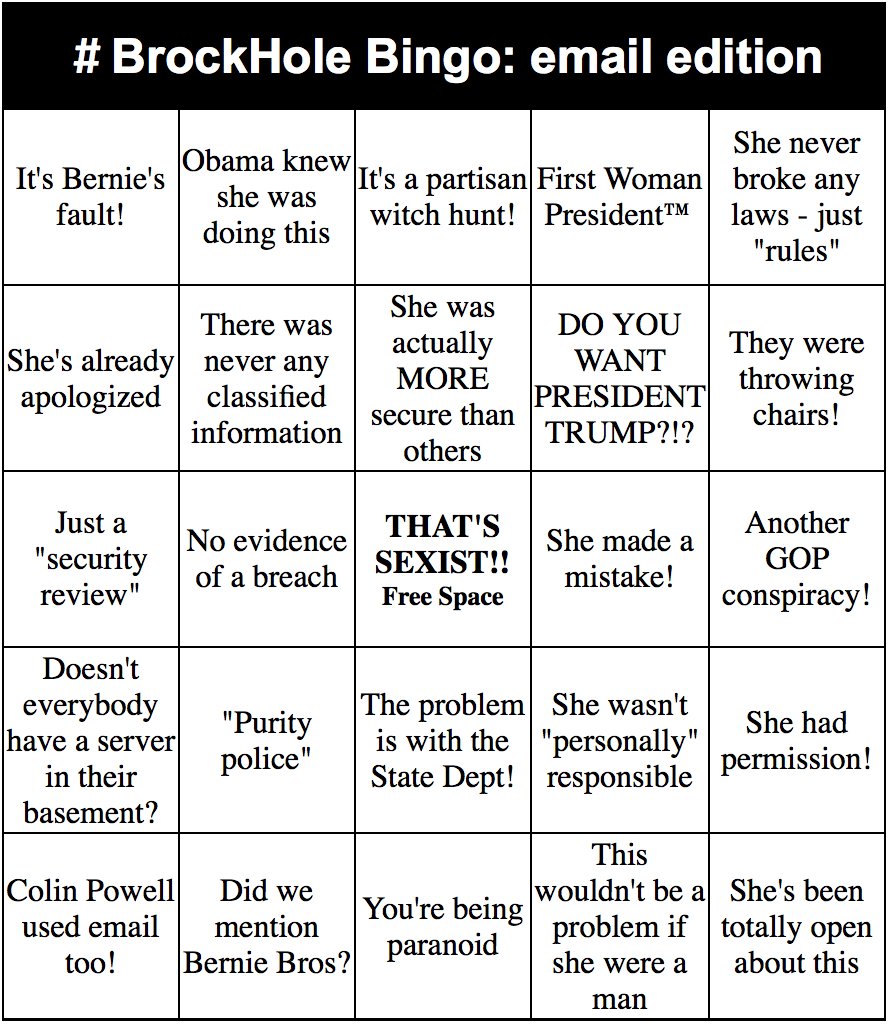 Let's establish that my primary objection isn't the casual dismissal of this matter by Hillary Clinton herself -- I would expect no less than her condescending rejection at this point -- but the stubborn and rigid attempts of her lickspittles to aggressively discount her
probable violations of the law
with logic like "I don't care" or "nothingburger".
This is both Nixonian and Dubya-like in its unquestioning faith placed in a corrupt leader.
Once the FBI investigation concludes with no indictment, nobody --
but nobody
-- will have the power to hold Hillary Clinton accountable to
anything
except the people resolutely lined up behind her. She certainly doesn't give a good goddamn what anybody else thinks. She will only hear the calls for full disclosure with the expectation of bringing an end to this episode if the stooges currently defending the indefensible rouse themselves from their intellectual torpor and start to question a few things.
If she won't come clean now... when?
In other news: a
Trump/Sanders debate
. Priceless.