(Note: Part 1, with profiles of Congressional District races 1 through 7,
is here
. Two updates to the
"statewides" post
have been made pending developments in those contests since Wednesday. And the special election to replace my city councilman (
RIP
) has been called by Mayor Turner
for May 5
. That's less than sixty days away. While two state reps
have already declared
they intend to be the next state senator from the East Side (replacing the pending CongressLatina for CD-29, see below), I hear of no candidates for District K yet. Perhaps out of respect they are waiting until services for CM Green,
scheduled for Sunday
, are past.)
CD-8
: Incumbent Republican and House Ways and Means chairman Kevin Brady versus sacrificial lamb Steven David in November.
CD-9
: Al Green has no GOP challenger in the fall.
CD-10
: Michael McCaul, House Homeland Security chairman, will face either Tawana Cadien for the
fourth
consecutive time or, more likely, Mike Siegel, who got 40% in a seven-way Democratic primary. Since Cadien lost in 2016, 2014, and 2012 -- topping out at 38% two years ago -- this district's badly gerrymandered Democrats,
scattered between northwest Houston and southeast/north Austin
, might want to try something different. The definition of insanity being what it is.
CD-11
: Michael Conaway (R) against Jennie Lou Leeder. Nothing to see here.
CD-12
: Kay Granger versus
Vanessa Adia
, a teacher who supports Medicare for All. It's a damn shame this district is mostly Tarrant County; Democratic voters there
just rejected a progressive
, Allison Campolo, in favor of conservaDem Beverly Powell to face off against SD-10 Republican incumbent Konni "
Out LGBT School Children to their Parents
" Burton. The D primary vote was 62-38 in favor of the Wendy Davis-endorsed Powell. What few Democrats there are on the
west side of the Metroplex
-- this summer's TDP convention is going to be
held in Fort Worth
-- are as far to the right as Democrats can be without being Republicans. And Tarrant County Republicans are already about as bad as can be.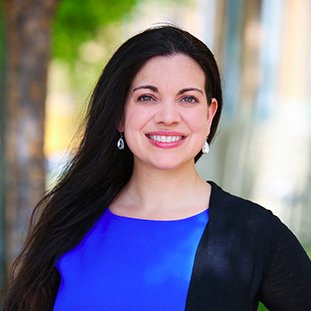 I'd like to be more hopeful for Adia, the kind of candidate who deserves support from Democrats.
CD-13
: Mac Thornberry (R, incumbent) against D Greg Sagan. Sigh.
CD-14
:
Progressive darling
Adrienne Bell
is taking on dirtbag incumbent Randy Weber in Southeast Texas, the coastal district that runs from Freeport to Beaumont. Maybe Harvey crushing the residents here, along with Weber's feeble response associated with the disaster, can impact this race. Weber
has whined
and tried to blame others for Trump's FEMA dragging their feet over the last six months.
... Weber is one of eight Texas GOP congressmen who voted against providing much-needed aid to New York and New Jersey after Superstorm Sandy -- a group now being dubbed the "Comeuppance Caucus."
Bell needs more of Weber's incompetence and another miracle or two to pull off the upset.
CD-15
: Rookie incumbent D Vicente Gonzalez draws R challenger Tim Westley for the second time in this South Texas (
straight south
, from the San Antonio eastern suburbs and exurbs all the way to Edinburg on the border). Westley got under 38% two years ago riding Trump's threadbare coattails; don't expect him to perform any better this time around.
CD-16
:
Veronica Escobar
will join Sylvia Garcia as the state's first two Latina Congresswomen, a
story both overtold
and a circumstance long overdue. She will defeat her R opponent Rick Seeburger and replace Robert "Beto" O'Rourke in Congress. I expect her to
vote more progressively
than the man currently in that seat.
CD-17
: Bill Flores, R incumbent, over a token D challenger, Rick Kennedy.
CD-18
: Sheila Jackson Lee will return to Washington after beating R Ava Reynero Pate.
CD-19
: Jodey Arrington, also a Republican first-term incumbent, is unlikely to lose to D Miguel Levario in this West Texas district that includes Abilene, Big Spring, Lubbock, Plainview, and points further west and in-between.
CD-20
: Congressman Joaquin Castro will be unopposed in the fall.
CD-21
: In one of the more closely-watched races in the the state, a minor upset sent progressive favorite Derrick Crowe to the sidelines when his 23% of the primary vote was only good for third place. Establishment Dem Joseph Kopser and surprise vote leader
Mary Street Wilson
go to the May runoff.
The Texas Observer
, with the graphic and the story.
Mary Wilson, a former math teacher running for Congressional District 21, raised a measly $40,000 over the last year. She had a handful of profiles in Science magazine, Dame, and KUT. In comparison, Joseph Kopser raised about $770,000, received a slew of endorsements and a ton of press coverage. Derrick Crowe, a former Nancy Pelosi staffer, and Elliott McFadden, the former Travis County executive director, also raised far more than Wilson and received endorsements from prominent groups.

Still, Wilson is the one headed to a runoff with Kopser. In fact, she received almost 1,000 more votes than Kopser.
The winner will face either Chip Roy, a former COS to "Carnival" Cruz, or Matt McCall, who challenged retiring incumbent Lamar Smith twice, in 2014 and 2016. It's worth noting that Roy
doesn't live in the district
. That didn't slow him down much; he posted a ten-point advantage over McCall on Tuesday. Whichever GOPer prevails in May will be favored in November.
CD-22
: Fort Bend/Sugar Land Republican incumbent Pete Olson waits for his Democratic opponent in the fall, one of
Sri Preston Kulkarni
or
Letitia Plummer
.
Steve Brown
, former county chair and the Texas Democrats' Railroad Commission nominee in 2014
and
the 2016 HD-27 nominee (sadly, he couldn't beat the
unbelievably
corrupt
Ron Reynolds) finished third by less than 1000 votes. Might be time for a line of work outside politics, Steve.
Fort Bend County, the
nation's most diverse
, is very slowly turning purple, but like the rest of Texas,
still lags GOP turnout
. This is the kind of suburban battleground Democrats must win in 2018 if there's going to be any blue wave to speak of.
CD-23
: The only swing district in the state until Democrats got enthused following Hillary Clinton's strong showing in CD-7 and CD-32 in 2016. Will Hurd defeated Pete Gallego twice in the past four years, both times with less than 50% of the vote. (Gallego won 50-45 in 2012 over incumbent Quico Canseco.) This time there are two progressive Democrats who will battle in the summer runoff to face Hurd in the fall:
Gina Ortiz Jones
and
Rick Treviño
. Either candidate should be marginally favored to take the seat away from the GOP. Democrats turned out over 44,000 voters in the sprawling Big Bend district while Republicans managed just under 31K.
Update
:
This article
delves into some detail about Ortiz Jones' military intelligence experience. It will be 'spy vs. spy' if Ortiz Jones makes it to the general against Hurd, himself a former CIA agent.
CD-24
: R Incumbent Kenny Marchant will be heavily favored to beat D Jan McDowell.
CD-25
: Progressive Ds
Chris Perri
and
Julie Oliver
will run off to face incumbent Roger Williams. Hill Country Democrats, as with their counterparts in CD-23 above, rejected the centrist establishment candidates in their primary. This makes me hopeful, but the real test will be how things go for the May winner in November. The seat is rated
'safe' or 'solid'
for Republicans.
CD-26
: The Berniecrat,
Linsey Fagan
, eked out a win over the Clintonite, Will Fisher, 53-47 in this North Texas seat held by incumbent quack Dr. Michael Burgess. Rs outvoted Ds in their respective primaries 55K to 16K.
CD-27
: Both parties will hold runoff elections to nominate a standard-bearer to replace Blake "Animal House" Farenthold in this south-Austin-to-Victoria-and-Corpus district. The Dems have
Raul Roy Barrera
, who was beaten by Farenthold
62-38 in 2016
, and
Eric Holguin
; the Repubs, Bech Bruun and Michael Cloud. The two Democrats boast good positions on healthcare; there isn't much I could find that would tell me about whether these Republicans were freaks or something less so. This report from
the Caller Times
told me nothing; this report
from KRIS-TV
was helpful with regard to all of the carpetbaggers who were in the race and has links to all candidates, pre-election day. The district has a
Cook PVI R +13 rating
.
CD-28
: Henry Cuellar, the
shittiest Blue Dog Democrat in all of Congress
(with regular appearances on Fox News, including recently defending the NRA) had no primary opponent and has no general election Republican challenger. This is disgraceful.
CD-29
: Much already said, written,
and videotaped
about Sylvia Garcia, having outhustled her moneybags challenger Tahir Javed, the other Garcias, and my pick, Hector Morales, to go on to Congress after she vanquishes her Republican challenger, either Phillip Aronoff or Carmen Maria Monteil.
The scrum has already begun
to replace her in the Texas Senate.
CD-30
: Eddie Bernice Johnson will go back to DC for her fourteenth term in the US House after winning her primary. She faces no R challenger.
CD-31
:
MJ Hegar
and
Christine Mann
will battle each other in May for the right to move on to face Republican John Carter in November. Both women are solid, but Mann has the progressive bonafides. The district is safe for the eight-term incumbent to make it nine.
Update
: Read this piece in the Greanville Post about
"CIA Democrats"
, which includes brief profiles of Hegar (above) and Ed Meier (next).
CD-32
: Pete Sessions was re-elected in 2016 by a 71-18 margin over a Libertarian (no Democrat entered the race that year; the Green and my friend, Gary Stuard, got 10%), but because Hilary Clinton carried it by 2 points, 49-47, it's considered a pick-up opportunity. Accordingly, seven Democrats bid for the nom, and former NFL player
Colin Allred
(39%) and progressive champion
Lillian Salerno
(18%) emerged from Tuesday's primary as the top two. Neither raised very much money in defeating better financially-supported centrists and establishment candidates with higher name recognition, like Dallas TV broadcaster
Brent Shipp
and
Ed Meier
, the former Hillary Clinton transition team co-chair (LOL). The district is R+5, and the Dallas-region Ds turned out 40,000 voters on their side of the primary, while the Rs managed just a little more, at 41.3K.
l. to r.: Allred, Meier, Salerno, Shipp
Allred's popularity may be enough to get him to November, and Sessions might be in big trouble.
CD-33
: D incumbent Marc Veazey easily won his primary and will probably do the same in the general election over R Willie Billups.
CD-34
: Incumbent Filemon Vela was unopposed in the D primary, as was his R challenger, Rey Gonzalez. I would not expect to see this seat flip.
CD-35
: Longtime Democratic Rep. Lloyd Doggett, with no primary opponent, will face -- and defeat -- Republican David Smalling.
CD-36
: Rock Goddess
Dayna Steele
moves on to November in a match with the Republican incumbent, Woodville dentist Brian Babin, for this Houston suburbs/East Texas seat. The district scores R+26, but Steele's celebrity status and Babin's complete lack of visibility and charisma could put it in play. Babin was
trapped in his house
during Harvey.
Even my 94-year-old mother
was able to evacuate ahead of the storm,
alone
, which ultimately flooded and destroyed her home. I have long gotten the distinct impression that Babin is one of the more inept Republicans in the Texas delegation. I certainly hope the voters of the 36th -- not known for their intelligence, since they sent Steve Stockman back to Congress before he flamed out a second time in a swirl of corruption -- can see fit to elect a voice of reason this go-around.
Moving on to Austin representatives and Harris County races this weekend.