This post tried to get blogged all week, and it reads a little dated in the wake of the Trump shutdown and RBG's latest cancer scare, but I'll throw it up anyway: in the spirit of giving, I should direct a few good wishes at some of those beyond our crappy local Democrats. Just a bit to starboard.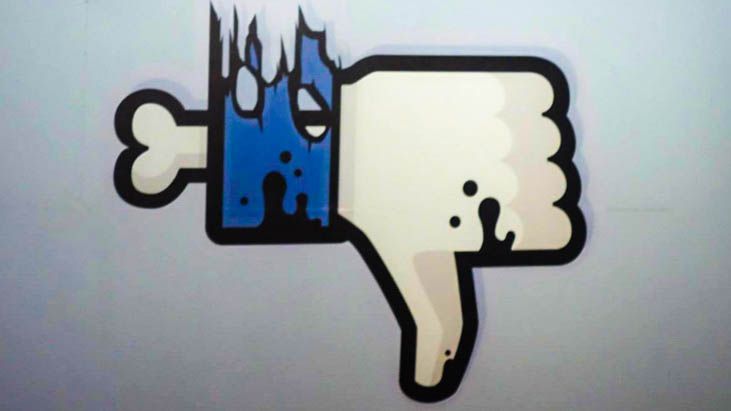 -- Facebook has been
sued
by the attorney general of the District of Columbia on behalf of the city-state's residents harmed by the company's data breaches, authorized and un-. Other states will surely follow, ah, suit.
DC Attorney General Karl Racine on Wednesday filed a lawsuit against Facebook, accusing the social-media giant of "unfair and deceptive" practices that violated consumer privacy and led to the Cambridge Analytica scandal. The first lawsuit of its kind in the United States, the move could result in billions of dollars' worth of fines for the company and pave the way for states around the country to file similar complaints.

[...]

The lawsuit also comes on the heels of a New York Times report published Tuesday night that revealed that those same data practices allowed at least 150 other companies to access consumer data, including Facebook users' private messages. The sharing of data with third parties continued well past a 2011 agreement with the Federal Trade Commission that required Facebook to disclose its data practices more transparently and improve its privacy practices. Racine says his office will be updating its suit to include the new allegations.

The lawsuit could take years to wind its way through the courts, but if it's successful, Facebook could be on the hook for serious civil penalties under DC's Consumer Protection Procedures Act, a blanket law that allows for damages for a number of trade violations, including data security breaches. Under the law, a company can be fined up to $5,000 per violation. According to the DC attorney general's estimates, as many as 340,000 District residents were affected by the Cambridge Analytica incident.
If the lawsuit is expanded to include more recently revealed violations, which gave parties ranging from Netflix to Russian search engine Yandex access to consumer data, fines could possibly reach into the billions of dollars and could top the nearly $1.7 billion fine Facebook is currently facing in the European Union, where consumer data protections are much more stringent. On Tuesday, Facebook settled for $450,000 a lawsuit brought by Washington state alleging the company had violated political advertising laws.
IANAL but this sounds remarkably similar to Texas'
DTPA
, which contains a provision for punishment of three times damages for guilty verdicts.
Let's ask Ken Paxton
to do something for us instead of to us for once.
This will be the end of Facebook, ladies and gentlemen. They'll be forced into bankruptcy under a blizzard of litigation of this kind if the state attorneys general get their acts together on some mass class action. But the fact is that
we the people
can move faster than any court of law to end Mark Zuckerburg's foul corporation. If you haven't
deleted your Facebook account
... what exactly is it going to take? Pretend you hear Zuck speaking in Arnold Schwartzeneggar's voice (as Dutch Schaefer from
Predator
):
"Kill me! Do it NOW!"
-- Michael Flynn is stewing in his own traitorous juices over the holidays after Judge Emmet Sullivan
trashed him
at his sentencing hearing last Tuesday. It's going to be a terrible Christmas and a horrible New Year around that dude's house. Sullivan was apparently having none of Robert Mueller's recommendation of no prison time for Flynn's cooperation in his investigation, a gambit I figured was aimed at short-circuiting a Trump pardon. If Flynn gets time in the Big House, Trump is bound to throw more gas on his dumpster fire by giving him a 'get out of jail free' card.
-- State Sen. Charles Schwertner is going to
keep insisting he didn't text
that UT co-ed right to the end of his political career. Which we all hope is
sooner than four years from now
. Borris Miles, the other
sexual predator still in the Texas Senate
, is up for recall in 2020, but since African Americans in southwest Harris County last month re-elected Ron Reynolds,
currently sitting in jail
on a barratry conviction, I have my doubts as to whether any good Christian can unseat Miles for being too aggressive about his nearly-constant side chick hustle.
-- FLOTUS reports (to an unnamed 'close' source, who is whispering to
Hollywood Life's Bonnie Fuller
) that POTUS is "under immense stress" because of all the concurrent witch hunts (sic) going on and that she is concerned for his health.
I Really Don't Care. Do You?