The early
skirmishing
hopefully
telegraphs
tonight's feuds. First,
the preliminaries
:
This week's second Democratic presidential debate will be another two-night extravaganza like the first, on Tuesday and Wednesday in Detroit.

CNN's coverage of the debate will begin at 8 pm Eastern on both nights, though it's not entirely clear if the debate itself will begin exactly then, or a bit afterward. A live stream of the debate will air on CNN.com.

On Tuesday, the first night of the debate, Vermont Sen. Bernie Sanders, Massachusetts Sen. Elizabeth Warren, South Bend, Indiana, Mayor Pete Buttigieg, and former Texas Rep. Beto O'Rourke will be the leading candidates participating.

Also onstage will be Minnesota Sen. Amy Klobuchar, author Marianne Williamson, former Maryland Rep. John Delaney, former Colorado Gov. John Hickenlooper, Ohio Rep. Tim Ryan, and Montana Gov. Steve Bullock.

The pairing of Sanders and Warren will showcase the two major Democratic candidates who have eschewed big-dollar fundraising and who want to push the party much further to the left on economic issues -- though it is unclear whether they'll focus on their areas of agreement or choose to spotlight their differences.
Of these ten, only the two progressives leading the field have advocated for Medicare for All. As I have
mentioned before
, I expect Bernie and Elizabeth to be united in defending their plans, and their politics, against the onslaught of watered-down alternatives being offered by the others, onstage with them and also appearing on Wednesday.
All eight of these stragglers onstage tonight
must
score some debate points, so you should anticipate a bit of whining about 'soshulism', "we can't afford that", "running on tax increases will get Trump re-elected", and so on like that.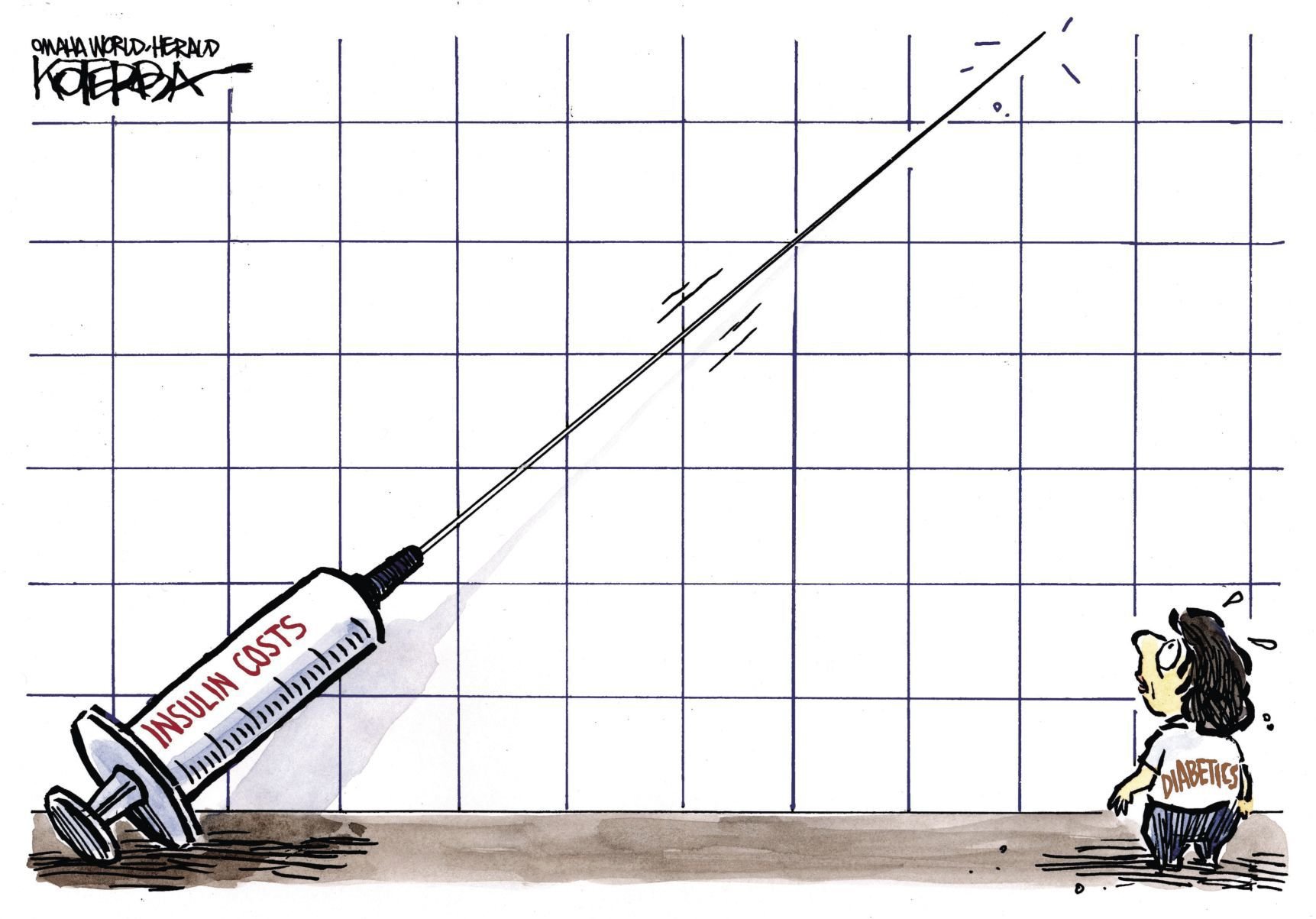 Sticking point.
If a robust defense of the death-for-profit health insurance companies and their multi-million dollar-compensated CEOs comes up, you might see a fissure break open between Sanders and
the 'capitalist to her bones' Warren
.
Sen. Elizabeth Warren (D-MA) pats Sen. Bernie Sanders (I-VT) on the back after Sanders spoke at a
news conference on the Social Security system February 16, 2017, in Washington, DC.
Win McNamee/Getty Images

For the first debate, by luck of the draw, Elizabeth Warren ended up on the first night with no other major candidates. This let her stand out as the preeminent candidate onstage, but it also prevented her from taking on any of her most important rivals face to face.

This time around, though, CNN's random drawing resulted in Warren being paired with Sanders on the first night. The two agree on quite a lot -- they've condemned the influence of wealthy donors and the 1 percent, and generally want to push the Democratic Party further to the left on economic issues.

They also, however, have their differences. Sanders seems more focused on making Medicare for All a top priority and argues he can overcome entrenched interests by fomenting a people-powered "political revolution." Warren is more inclined toward policy wonkery and an inside game of making change through the executive branch and regulatory policy.

Their campaigns have also had different trajectories up to this point, with Sanders's support declining somewhat and Warren's on the rise.

But while you might think that would spur Sanders to go on the attack and try to take Warren down a peg, CNN's Gregory Krieg, MJ Lee, and Ryan Nobles report that the two candidates are expected to remain on friendly terms. When Sanders was asked what he'd expect from Warren on the debate stage last week, he answered: "intelligence."

One potentially intriguing way this could play out is if Warren and Sanders unite to make a case that the Democratic Party needs to dramatically change its approach on economic issues -- and that the offstage Joe Biden wouldn't bring such change.
Perhaps Bernie and Liz have been listening to
Naomi Klein
. I and some number of Berners don't find ourselves in a place where we would be able to support Warren at this time, essentially due to her support of increasing Pentagon budgets and the genocide being practiced by Israel on the Palestinians. But we may be just a noisy and inconsequential minority. I suppose we'll see.
You can count on Boot Edge Edge -- one of
the neoliberal whiners
referenced above -- to parrot "Medicare for All who want it", and recent
polling even seems to suggest his proposal is more popular
than M4A. But it is
more accurate
to say that the public is mostly confused and worried
about change
. And the truth is that reforming healthcare is
goddamned complicated, and that fact scares a lot of people
. (<<--Read every word here.)
As for climate change, climate chaos,
and climate justice
...
Blighted home near the Marathon Refinery in Oakwood Heights, the southernmost neighborhood of Detroit, Michigan. (Photo credit: Julie Dermansky/Corbis via Getty Images)
Several 2020 presidential hopefuls are highlighting climate justice as a priority ahead of this week's Democratic debates in Michigan, a state whose residents have faced persistent lead- and chemical-tainted water supplies along with dangerous air pollution and an impending, controversial pipeline project.

On Monday, Washington Gov. Jay Inslee, the only candidate to build his campaign around climate change, released the final part of his five-prong climate policy proposal. Focused entirely on environmental justice, Inslee's latest plan would direct $1 trillion over a decade toward a Community Climate Justice program to help low-income and minority communities deal with the impacts of local pollution and climate change.

Inslee would also shift the focus of the White House Council on Environmental Quality, renaming it the Council on Environmental Justice. The office, which oversees federal agency environmental reviews, would include representatives from pollution-impacted communities along with environmental organizations and business groups. An environmental justice office would also be opened at the Justice Department.

Also on Monday, The New York Times reported that Sen. Kamala Harris (D-CA) will join Rep. Alexandria Ocasio-Cortez (D-NY) to introduce the Climate Equity Act, which would require the federal government to evaluate environmental regulations and legislation for their impact on low-income communities. While Harris' campaign has yet to release a dedicated climate proposal, the bill provides insight into her environmental priorities.

The bill would create an independent Office of Climate and Environmental Justice Accountability to represent vulnerable communities. A senior climate justice adviser also would be created at "all relevant agencies."

The two proposals come after billionaire 2020 candidate Tom Steyer last week released his own "justice-centered" plan for addressing climate change. The wide-ranging plan includes a commitment to the Paris climate agreement -- from which President Donald Trump has pledged to withdraw -- a net-zero emissions goal of 2045, and a civilian climate jobs corps.

Sen. Cory Booker (D-NJ) in April also unveiled a proposal he described as an environmental justice agenda, which includes working with impacted communities to strengthen environmental rules targeted for elimination or significantly weakened by the Trump administration.

According to the government's own National Climate Assessment released last November, indigenous tribes, farm workers, and low-income communities of color are already bearing the brunt of climate change, and it's set to get worse in places like Texas and Florida. Addressing this inequality is therefore critical to any climate action.
All those names in bold in this excerpt will be on Wednesday night's stage with the exception of Steyer, who's still left out altogether. I'll preview more about them, and that, tomorrow after posting a recap of tonight's action tomorrow morning.
NPR suggests
one other thing
to watch for.
Though health care may be a prime issue, race has also dominated the run-up to the debates. The odd dynamic, by luck of the draw, is that all the candidates onstage on Night 1 are white. So how does race come up on an all-white stage?

It's certainly possible, as Buttigieg has been dealing with a controversy over race and police in his home town, where he's the mayor. And Warren has certainly put forward a comprehensive plan on racial equality and reducing racial differences in maternal mortality rates, for example.
Trump has made racial tension part of the 2020 GOP campaign platform. If African Americans and Latinxs can't get motivated to vote after this ...